Alors que l'été aura été marqué par des phénomènes météorologiques extrêmes, le changement climatique et le verdissement des modes de vie sont plus que jamais d'actualité
Dans ce contexte, et pour toujours mieux servir et accompagner mes clients, il m'a paru essentiel de poursuivre le perfectionnement et la mise à jour de mes connaissances sur les thèmes du développement durable et de la biodiversité.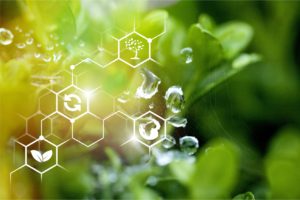 Téléformation en anglais « Do you speak sustainability? » organisée par The Chartered Institute of Linguists (CIOL)
Animée par Maureen Cohen, linguiste et chercheuse en sciences de l'atmosphère et de l'environnement, cette formation en ligne a décortiqué les différentes formes de communication environnementale. Nous avons notamment étudié les objectifs des auteurs, qu'ils s'agisse d'universitaires, de cabinets de conseil spécialisés, d'entreprises, d'autorités publiques ou de journalistes, et les attentes de leur audience. Temps fort de cette formation, l'analyse du niveau de connaissance et d'appropriation des objectifs de développement durable par le public, critère hautement culturel, nous a permis de creuser plus avant la question de l'adaptation du message selon le pays ciblé.

Téléformation en anglais « The butterfly effect: how to survive the amazing web of wildlife terminology » organisée par The Institute of Translation & Interpreting (ITI)
Avec la théorie de l'effet papillon comme fil rouge, Laurence Bisot a disséqué ses techniques de recherche terminologique appliquée à la biodiversité. En effet, traduire le nom d'une espèce n'est pas toujours une mince affaire. Pour être sûr d'utiliser le bon équivalent dans la langue d'arrivée, le traducteur doit procéder avec méthode et rigueur. Cette formation a notamment abordé la nomenclature biologique (taxonomie), l'emploi des noms vernaculaires et scientifiques ou la désignation des habitats selon les pays et les cultures. Une riche et abondante matière à réflexion.